Everything Local, magazine collaboration
We're pleased to announce that we are now working closely with Everyithing Local. They specialise in printing monthly magazines for Cheshire, Flintshire and Denbighshire.
A couple of weeks ago they kindly asked us if we would provide the artwork for their future magazines.
It is a great honour to be working with them and this month we have designed the Cheshire edition. We highly recommend that you check them out here:http://everythinglocalnetwork.co.uk/printed-publications/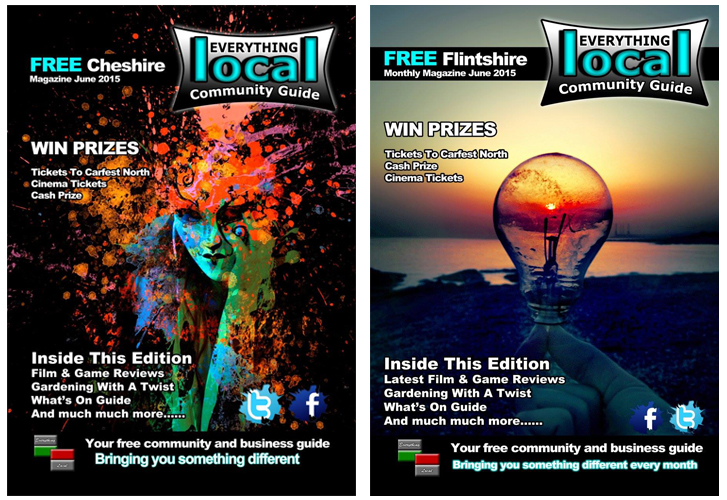 Everything Local offer a variety of services and one of them is advertising for your business in their magazines for a great price. The issues also include cinema and game reviews, competitions and awesome ways to recycle household objects into something brilliant!