6 deadly website mistakes … and how to fix them
There are many mistakes a website can make – but this list focuses on just 6. Have a read and consider your own website – it might be time for a new one, or maybe these can simply be addressed on your current one.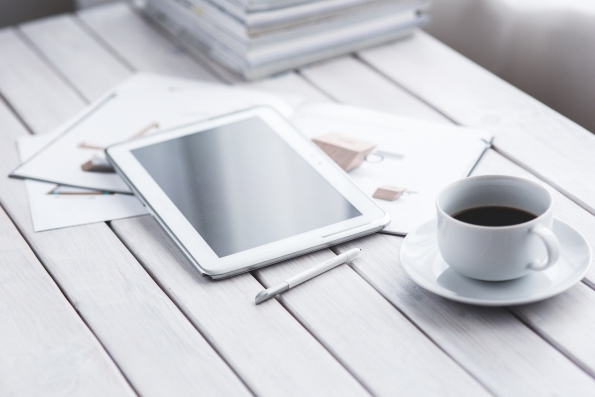 1. Not Putting Contact Information in Several Easy to Find Locations
If you're selling a product or service, you need to offer visitors several ways to contact you, and this information needs to be easy to find. A potential customer/client won't spend much time trying to find this essential information before becoming frustrated and leaving your website – taking their custom elsewhere. Even if you don't get many calls or emails, the presence of this information on your websites adds an element of trust and transparency.
The Fix:
The most obvious solution is a Contact Us page, place it at the end of your navigation and avoid any temptation to give it a different name. Users like to feel comfortable and familiar with an interface and you don't want them having to put any effort in to find contact information. Your contact page should include your mailing address, phone number and email address, possibly a Google Map and images of your location.
Phone number and email address in the header and footer of every page.
Links to the "Contact Us" page throughout your page content.
2. Broken Links
Having broken links in your text content, navigation or buttons on your website is an easy way to damage your professional image online. If a visitor clicks one of your links and it doesn't work, it can only give a negative impression.
The Fix:
Check your site regularly and make sure all of the information is up to date and correct. A link that used to work when the website was first created may be linking to a since deleted page. If you are linking to another website, that website might not exist 6 months later.
Make sure users can easily contact you if they find a broken link and address these issues straight away.
3. Slow Server Times
A slow loading website is a real killer on the web. Visitors are only willing to wait a few seconds before clicking off. You should regularly check your website to get a feel of the page load time – if it is often slow, you're potentially annoying your visitors and reducing the conversion rate.
The Fix:
Reduce the file sizes of images.
If you're using a free theme, make sure you have the latest version.
Consider upgrading your hosting or moving to a new host.
4. Outdated Information
Outdated information on your website, such as old prices, old contact information or a blog that hasn't been updated in years all give the user a very negative impression. You can't afford the loss of credibility that can come from having dated content.
The Fix:
If you don't know how to update the content on your website, contact your web developer and see if they can provide you with a log in. You should use your website often and as a way to update the public with your latest happenings. Your website should be updated regularly, hand-in-hand with social media.
Use your blog regularly, engage with the public.
5. Poor navigation
The web is about speed, when a visitor comes to your website your navigation shouldn't be a barrier between them and your content. Your website should be easy to use – if it's not, people will simply click off your website and on to the next (your competitor's).
The Fix:
We've written about website usability here, stick to the basics with your navigation so the user feels familiar with your website and doesn't have to think!
Make sure you have multiple ways for users to navigate around your website.
6. Failing to link with your social network sites
The majority of visitors to your website will never come back, so you have to get as much interaction out of them as possible while they are on it. Links to your social pages are essential, you will want to get them onto your social pages and liking/following them.
The Fix:
Make sure your social buttons work and are featured prominently on every page of your website (ideally in the header and footer).
Encourage visitors to go to your social pages, for example, if you have some welcome text on your home page, add "like us on Facebook for regular updates" at the end.
Final Thoughts…
There are many other mistakes that can affect the success of your website too (find out about 5 reasons visitors are leaving your website here), but addressing these 6 deadly points will definitely help. It's easy to get familiar with your website, so sometimes important to get a set of fresh eyes to take a look. Let your friends and family click about and take action on their feedback. Do they have difficulty finding your contact page or understanding your page titles? Read our 8 ways to make your website a success for more web-related advice!