4 essential things that need to be on all homepages
Before you can truly utilise your website, you must first understand its purpose. Why do you need it? What is it doing to help your business? There are 3 absolutely essential reasons to have a website:-
So people can find you and your contact details online.
To advertise/market your products and services (or to sell online if you have an e-commerce website).
To engage with potential customers/clients.
If you want a successful website it must be optimised to fulfill these 3 purposes. Indeed, there are other purposes to websites too – depending on what it's for, but these 3 purposes are universal to businesses using their website as a marketing tool.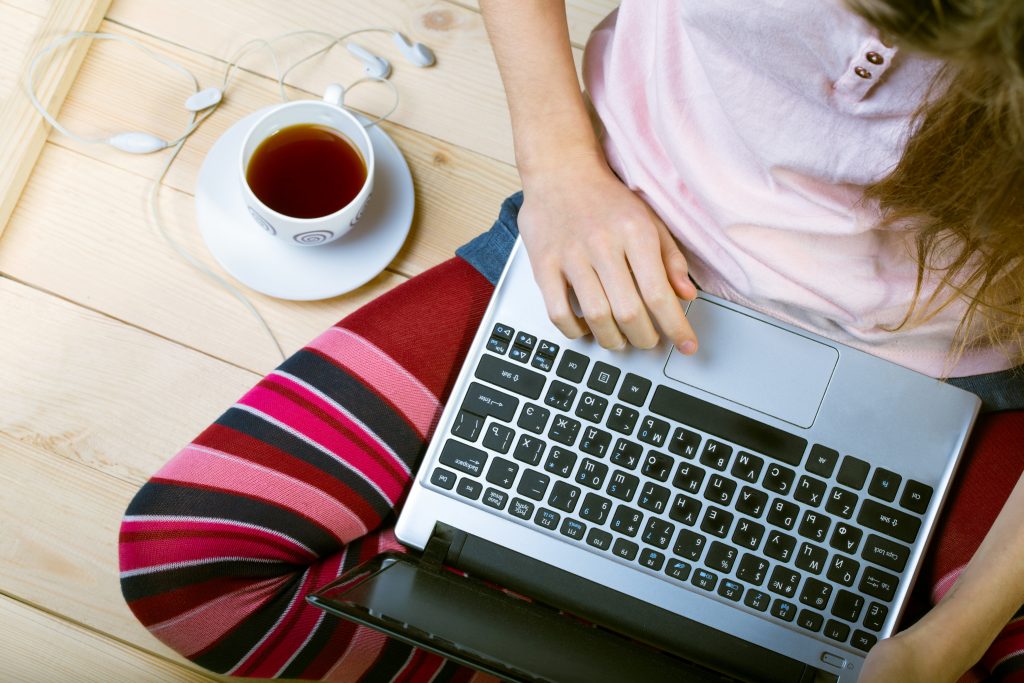 Every design decision and amendment made to your website ultimately impacts how successful it is and your bottom line. It is hard to measure the success of a website, but there's a couple of things you can definitely check.
How many hits your website is getting (Analytics).
Where your website is positioned for key terms in search results (Analytics).
How many customers came to your through your website (Feedback from customers, you should always ask how they found you!).
Keeping all of this in mind, let's move on to the 4 essential things you need on your homepage.
1. Phone number and email address
If it wasn't obvious enough, a phone number and email address need to be on your homepage. These details should be on every page of your website, large and clear, right at the top in the header. They should also be in the footer of every page. If this is all a potential client is after, they need to see it and be contacting you within 5 seconds of landing on your website, if you make it difficult to find this information, they'll click off and on to your competitor's website.
Top Tip:
Make your email address clickable, and have your phone number clickable from mobile devices!
2. Social Media Icons
A lot of visitors won't contact you straight away – they might be shopping around, looking a different local businesses for the service you provide. These people are likely to never return to your website once they leave. So what do you do? You need to engage with them quickly, getting a like on Facebook will give you the opportunity to interact with and market to them in the future. Don't make your social icons too small and tucked out of the way, they need to feature as a primary aspect of your business – your website and social media presence need to go hand-in-hand. Once you've got them on a Social Network, you can direct them to and from your website with new blogs and special offers.
Top Tip:
Keep your social media accounts up to date and post regularly!
3. Newsletter sign up
Let visitors sign up to your Newsletter with ease – these are often ignored in the footer, so make sure visitors see that your Newsletter is more important than that. Your homepage should quickly invite them to sign up, welcome them to your website, but let them know extra special offers and updates can only be received through the Newsletter!
Once you have their email, you have direct access to their mailbox and to market to them. Don't be expecting them to come back to your website.
Top Tip:
Newsletters are worth the effort, so if you haven't got one yet, it's time to start thinking about it!
4. Clear Concise Message
You need to sumarise your business, products and/or services very quickly. Do not leave visitors guessing what you do. Make sure your website's purpose is obvious, and visitors are given a clear direction of where to go next.
Top Tip:
Your homepage should also include your USPs!
Final Thoughts…
Remember, not everyone will arrive on your homepage first, so your website needs the essentials on every page. Phone number, email address and social icons should be in the header, with the newsletter sign up featuring in the footer and/or sidebars. Your logo should be clickable and link back to the homepage.